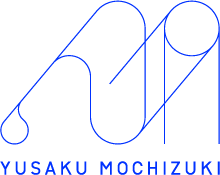 Profile
YUSAKU
MOCHIZUKI
MULTI MEDIA JUGGLING ARTIST
With thrilling showmanship, Yusaku Mochizuki raises the bar of live performance:
incorporating tap dance, video art, LED diabolos, digital poi sticks,and more, he is an outstanding entertainer for the 21st century.
RECENT ACHIEVEMENTS
Within the world of juggling, Yusaku Mochizuki specializes in the diabolo,
noted for his characteristically precise control and sense of extreme speed in his performances.
Moreover, he has taken juggling beyond the circus and the street,
experimenting with performances using video and performing on television
and on many of the greatest stages and performing arts centers in the world,
such as at the Festival du Cannes, the America' s Got Talent, the IJA World Juggling Competition,
the Ricardo Montalbán Theatre, and the World circus competition "Cirque du Demain".
In 2015 Yusaku Mochizuki achieved his dream,
winning gold at the International Jugglers' Association world championship
and thereby officially becoming the world's top diabolo artist.
[Selected Performance History]
USA – NBC "America's Got Talent" (Audition/competition; quarterfinalist)
Italy – Canale 5 "Tu Si Que Vales" (Audition program; showcase artist)
Germany – RTL "Das Supertalent" (Audition program; showcase artist)
Japan – Nippon TV  "Sekai no Hate Made Itte Q!" (Showcase artist)
Japan – Nippon TV "Waratte Koraete" (Performance feature & interview)
International Jugglers' Association World Championship – Individual Gold (Winner)
France – 39th Festival Mondial du Cirque de Demain (International Cirque Festival)
Switzerland – Circus Conelli (Long-running cirque show)
USA – "A Magical Cirque Christmas" (Touring Show)
Japan – "Clones" (Contemporary Theatrical Cirque Satire)
Japan – "Senko Hanabi" (Contemporary Theatrical Cirque)
"Mochi the Best" (90-minute original theatrical performance)
Japan National Tourism Organization "Japan Luxury Showcase"
Original performance for luxury watch brand Audemars Piguet
Red Bull TV "Your Street My Stage" Documentary Feature
Japan – Nippon TV  "Sekai no Hate Made Itte Q!" (Creative direction, masterclass presenter)
United States National Cherry Blossom Festival in Washington, DC
Yusaku Mochizuki Solo Exhibition at 3331 Arts Chiyoda
Guest Lecturer and Presenter at Kobe Design University
TED×Fukuoka